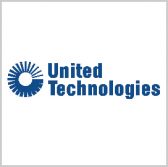 United Technologies Corp.'s aerospace systems business has received a three-year, $64.8 million contract from the U.S. Navy to repair a tiltrotor aircraft constant-frequency generator system for the U.S. Marine Corps and the U.S. Air Force.
CFG works to support USMC's MV-22 and USAF's CV-22 aircraft, the Defense Department said Wednesday.
UTC Aerospace Systems will perform Rockford, Ill., and is expected to complete repair services by July 2021.
The Navy will obligate annual working capital funds upon issuance of each individual delivery order under the sole-source, long-term requirements contract.