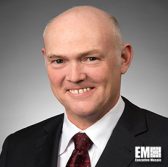 Tory Bruno, president and CEO of United Launch Alliance, has told a Senate subcommittee that planned exploration missions to Mars demand a "space industrial base of enormous breadth and depth."
Bruno said in a testimony published Wednesday that ULA has formed strategic partnerships with Aerojet Rocketdyne, L3 Technologies, Spincraft and other companies to supply key components for its rockets.
He said those companies and other firms in the space industrial base deliver components to NASA in support of its Space Launch System that will bring the manned Orion capsule to the red planet and other deep space destinations.
He cited congressional support for human exploration programs in cislunar space and low-Earth orbit and the Boeing–Lockheed Martin joint venture's involvement in such programs.
Those include Bigelow Aerospace's B330 space habitat that will fly aboard ULA's Vulcan Centaur rocket for its cislunar mission and Astrobotic's Peregrine lunar lander that will take off on Atlas V rocket.
"Developing the valuable resources that are abundant on near earth asteroids and the lunar surface will provide a financial foundation for the new 'Econosphere,'" he noted.
Bruno mentioned ULA's role in the Mars 2020 mission and the company's plan to launch the Parker Solar Probe in the next "few weeks" to study and explore the sun.