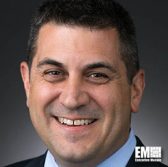 Todd Probert, vice president of mission support and modernization at Raytheon's intelligence, information and services business, told Shephard Media in an interview published Monday that the company's presentation at the 2018 Farnborough International Airshow will cover vulnerability assessment.
"Every weapon system brings a new computer that represents a cyber vulnerability," Probert said. He explained that Raytheon's vulnerability assessment for platform supply chain, equipment and sustainment is followed with remediation development for hardware or software parts.
"Cyber has fast become part of the way we maintain our weapon systems and our airplanes," Probert said.
Raytheon's cyber demonstration will include products for defense, training, operations centers, threat assessment and insider technologies, the publication noted.
The company currently provides cybersecurity for platforms such as the A-10 Thunderbolt, CH-53 Sea Stallion, F-16 Fighting Falcon, HH-60 Pave Hawk and the V-22 Osprey and the control stations of unmanned aerial vehicles that include the RQ-4 B/C Global Hawk and the MQ-8 Fire Scout, the publication detailed.