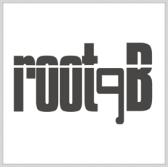 The U.S. Army has awarded Root9B a potential two-year contract to provide onsite cybersecurity training at Fort Gordon in Georgia.
R9BÂ said Monday it will help the service branch teach students to conduct defensive and offensive cyber operations via three 170A Warrant Officer Advanced Course classes.
Each instruction period can last for up to seven weeks.
The WOAC program aims to increase the effectiveness of Army Cyber Mission Forces when they perform cyberspace intelligence gathering and reconnaissance missions.
Colorado Springs, Colo.-based R9B offers training support to public and private sector organizations in areas such as cyber threat intelligence analysis, threat hunting, digital forensics and adversary tactics.