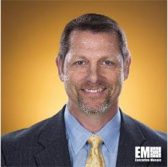 AECOM has introduced a new service offering that leverages the company"™s integrated framework for risk management to increase the resilience of critical infrastructure from cyber attacks.
The company said Thursday the National Preparedness offering is based on the Converged Resilience risk management model that combines AECOM"™s cybersecurity experience with technical knowledge about the operation of infrastructure assets.
"Infrastructure resilience has grown beyond the responsibility of solely an information technology department or sustainability specialists, and what our cities need is an integrated risk management framework that is adaptive to the rapidly evolving threat to urban communities," said Ronald Hahn, executive vice president of critical infrastructure protection strategies at AECOM.
Hahn added the company"™s service offering aims to integrate first responders with federal resources to build a "bottom-up approach working towards the protection of our cities, our infrastructure, our businesses and our communities."
AECOM also announced that it partnered with the Army Cyber Institute and the city of Houston to hold a simulation exercise "" Jack Voltaic 2.0 "" to determine cyber gaps, further develop cyber capabilities and establish a framework that will facilitate response to cyberattacks at the municipal level.