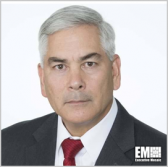 John Campbell, a retired U.S. Army general, has been named chairman of the board at Centreville, Va.-based military software company Systematic.
The 37-year Army veteran will provide guidance and direction to the firm's strategic efforts in the command, control, communications, computers and intelligence market, Systematic said Monday.
He previously commanded the U.S. Forces in Afghanistan and the Resolute Support Mission and served as the Army's 34th vice chief of staff before he took on the command assignment.
Campbell also held joint assignments in Washington, D.C., and led various military units at every echelon as part of his duties in Germany, Haiti, Iraq, Afghanistan and the U.S.
He holds a bachelor's degree from the U.S. Military Academy and a master's degree in public administration from Golden Gate University.