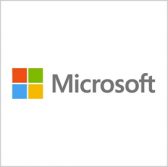 Tom Burt, vice president for security and trust at Microsoft, has said the company identified and helped obstruct hacking attempts early this year on three candidates who are running for congressional seats in the 2018 midterm elections, Politico reported Thursday.
"Earlier this year, we did discover that a fake Microsoft domain had been established as the landing page for phishing attacks," Burt said Thursday at the Aspen Security Forum.
He noted that Microsoft and the U.S. government were able to put down the fraudulent domain and phishing messages.
The Hill reported that Burt did not state if the company believed the hacking attempts were linked to Russia.
"The consensus of the threat intelligence community right now is that we"™re not seeing the same level of activity by the Russian activity groups," he added.