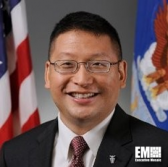 Peter Kim, formerly chief information security officer of the U.S. Air Force, has joined Raytheon as director of information technology security and governance within the defense contractor's missile systems business, CyberScoop reported Monday.
He departed from the CISO position at the service branch last month and was succeeded by his former deputy, Wanda Jones-Heath.
The report said Kim will be responsible for establishing data protection, incident response and cybersecurity standards at Raytheon Missile Systems.
He entered active duty in 1988 through a Reserve Officers' Training Corps program and retired from the military in June 2013 with the rank of colonel.
Kim previously commanded the Defense Information Systems Agency's Pacific IT contracting office and held division officer roles at the Defense Department.
His civilian career also included time as senior information security officer and deputy director for cyberspace operations at the Air Force.