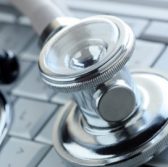 The Defense Department plans to increase the ceiling amount of a potential 10-year, $4.3 billion contract to update and deploy a new electronic health records platform by approximately $1.1 billion, Nextgov reported Tuesday.
An industry team composed of Leidos, Cerner and Accenture won the MHS Genesis EHR contract in July 2015.
Stacy Cummings, program executive officer for Defense Healthcare Management Systems, said the department"™s plan to raise the ceiling value seeks to incorporate the U.S. Coast Guard into the EHR project and integrate additional capabilities.
The Coast Guard announced plans in April to field the same EHR system the Pentagon currently adopts through a single contract.
Cerner secured a potential 10-year, $10 billion contract in May to help the Department of Veterans Affairs deploy the same platform as DoD.
DoD officials said the revised deal could be finalized in the next few months, according to the report.