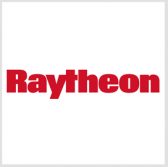 Raytheon has received a $10 million contract to design a 100-kilowatt laser weapon system potential integration onto the U.S. Army's fleet of medium tactical vehicles.
The company said Monday it will conduct preliminary design work as part of the High Energy Laser Tactical Vehicle Demonstration program.
Roy Azevedo, vice president of intelligence, reconnaissance and surveillance systems at Raytheon's space and airborne systems business, said the company aims to incorporate multispectral targeting sensors, fiber-combined lasers, power and thermal subsystems into a single platform.
He added the weapon will be designed to target rockets, artillery, mortar fire or small drones.
The HEL TVD effort is part of the Army's Indirect Fire Protection Capability Increment 2 program.
The service branch aims to select one company for a potential $130 million system development and demonstration contract early next year.