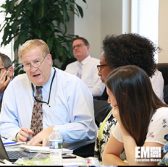 Federal officials see reason for optimism throughout the acquisition process, but are concerned about ongoing budget issues, according to the 9th biennial Acquisition Policy Survey released by the Professional Services Council and Grant Thornton Public Sector on Wednesday.
The survey interviewed 65 government employees working in acquisition and comprised five areas: workforce, budget, communication and collaboration, innovation, and oversight and compliance.
Results indicated that 90 percent of respondents believe workforce capability is the biggest predictor of successful acquisition outcomes, with 75 percent viewing the federal hiring process as cumbersome. Almost 80 percent cited both intra- and inter-communication and collaboration as crucial, with the majority hopeful for better outcomes in this arena during the next two years.
Over 60 percent of respondents said the budget environment has declined since 2016 and are unsure what to expect moving forward. Even with the March budget agreement passed by Congress, some survey respondents stated they don't know if they can spend the appropriated money in a timely and effective fashion.
Fewer than 50 percent saw innovation as critical to a successful acquisition but expressed optimism for the future. Oversight and compliance received last place as a successful predictor of acquisition outcomes but came in first as a predictive marker of performance.
Speaking on the results at PSC"™s Media Roundtable last week, Alan Chvotkin, senior vice president and counsel for the organization, discussed key findings of the study. Regarding innovation, Chvotkin asserted the term isn"™t well-understood in government and hasn"™t been defined concretely for either inputs or outputs. He did, however, cite Other Transaction Authorities as one way federal agencies are promoting innovation through taking advantage of new ways to award contracts.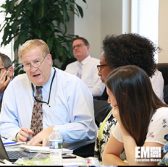 Chvotkin also highlighted that the previous acquisition hiring spree ended a few years back, leading to a more experienced workforce that know their jobs.
In the press release, Eric Heffernan, principal at Grant Thornton Public Sector, commented, "Compared with past years, a real sense of optimism was evident in many areas of this year's survey."