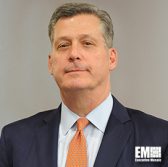 Perspecta will serve as the conference sponsor of the Open Source Electronic Health Record Alliance's three-day summit that will kick off on Wednesday, July 18, at the Bethesda North Marriott Hotel and Conference Center in Maryland.
"We look forward to a highly interactive conference, and plan to demonstrate our latest efforts in platform development and the use of synthetic patient data for testing," Mac Curtis, Perspecta CEO and a four-time Wash100 recipient, said in a statement published Wednesday.
The nonprofit organization's 7th Annual Open Source Summit will feature a demonstration of an interoperability health record platform, a working session on the Veterans Affairs Partnership to increase Access to Lung Screening project, plenary sessions and town-hall discussions.
Ed Simcox, acting chief technology officer of the Department of Health and Human Services, and Maj. Gen. Lee Payne, assistant director for combat support agency at the Defense Health Agency, will deliver keynote speeches at the OSEHRA event.
DSS and Cognosante will serve as the summit's gold sponsors and companies such as Deloitte, DXC Technology, Unisys' federal business, Intermountain Healthcare and InterSystems will take part in the event.