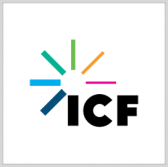 ICF has received a contract extension to provide housing, infrastructure and economic development for New Jersey in aims to help the state recover from Superstorm Sandy.
New Jersey's Office of Community Affairs awarded the extension to support the state's Community Development Block Grant-Disaster Recovery program, the company said Thursday.
Services under the contract support the program's policy development, technical needs, management of grants to individuals and state agencies, data analysis, reporting, resilience planning, training, communication, outreach and compliance monitoring.
The company will also provide additional construction management to help the state complete homeowner projects and mitigate incidents of contractor fraud.
ICF has been supporting more than 30 recovery efforts across New Jersey under the CDBG-DR program now valued at $4.2 billion.