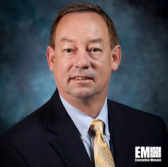 John Stewart, formerly president and general manager of BWSR, has been named president of BWX Technologies' nuclear fuel services subsidiary.
He led the BWXT-Aptim joint venture for six years in efforts to provide decommissioning, demolition and operations support to the Naval Nuclear Laboratory, BWXT said Thursday.
Stewart spent 25 years at the U.S. Navy, where he served as a staff engineer at the Washington D.C.-based Naval Reactors headquarters and as commanding officer aboard the USS Tennessee submarine.
He also worked as deputy commander of the Submarine Squadron Sixteen/Twenty and commanded the Georgia-based Trident Refit Facility.
NFS produces specialty nuclear materials for the Navy and nuclear fuel products for the service branch's fleet of nuclear-powered aircraft carriers and submarines.