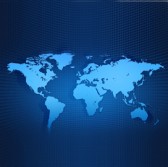 NASA has introduced an online repository of free and open data from Earth observation satellites as part of efforts to promote commercial use of such information.
The Remote Sensing Toolkit is built through NASA's Technology Transfer program and designed to help users find data or software codes for their research, business and conservation projects, the agency said Thursday.
Daniel Lockney, Technology Transfer program executive, said he hopes the new tool will encourage innovation among entrepreneurs and drive commercialization of agency-built technology.
The agency plans to conduct a tutorial on how to use the online database.
Prior to the toolkit release, NASA produced the subscription-based Spinoff LandViewer software to provide information about corn vegetation on a daily basis.
The Technology Transfer program aims to offer public access to technology platforms that can aid in space exploration and discovery missions.