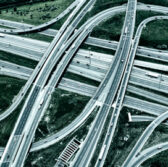 The New York State Energy and Research Authority has announced it will award up to $5 million for multiple "clean energy" proposals meant to reduce greenhouse gas emissions of public transportation systems.
NYSERDA said Friday it seeks technologies and strategies that can help address Gov. Andrew Cuomo"™s goal to decrease statewide GHG emission rate by at least 40 percent through 2030.
The agency will evaluate concept papers that suggest new or underutilized platforms intended to help transit agencies manage bus and railway operations via:
Decreasing traction power energy usage;

Increasing transit bus efficiency; or

Creating hardware or software technologies that upgrade transit agency operations and ridership across the state.
Selected participants will receive initial funds to advance their projects and the money will come from New York"™s 10-year, $5.3-billion Clean Energy Fund.
NYSERDA noted a total of $18.5 million will go to several project funding rounds to innovate public transportation systems until 2022.
Interested parties can submit concept papers through Aug. 7.
Currently, GHG reduction initiatives in the transportation sector include the Drive Clean Rebate project, which offers state residents rebates of up to $2,000 when they buy or lease an electric car.