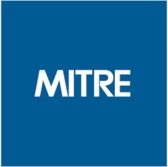 Mitre has launched an initiative to help eight companies test and improve their cybersecurity platforms, the Washington Business Journal reported Tuesday.
The research nonprofit organization will work with Carbon Black, CounterTack, CrowdStrike, Cylance, Endgame, Microsoft, RSA and SentinelOne to assess their endpoint security tools and other cyber offerings.
Mitre will use its Adversarial Tactics, Techniques and Common Knowledge platform ""ATT&CK – to perform cyber evaluations and will publicly release the results in October.
ATT&CK is an open-source tool that contains cyber threat tactics obtained from millions of cyber attacks on enterprise networks and is designed to help researchers identify patterns in those breaches.
Frank Duff, a principal cyber operations engineer at Mitre, said the nonprofit will help vendors enhance their cyber platforms by directing their technology roadmaps.