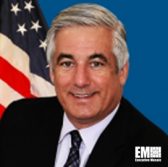 MicroTech has chosen Dr. Barry West as president, who will oversee corporate business operations and development, as well as the expansion of cybersecurity and cloud computing offerings, the Tysons, Va., company announced Tuesday.
Tony Jimenez, who formerly held both the president and chief executive officer titles, said the company's level of growth necessitated the addition of a president.
Dr. West most recently served as the senior advisor and senior accountable official for risk management at the Department of Homeland Security. Before that, he was the chief information officer for numerous federal agencies, including serving as acting deputy CIO for Homeland Security.
"It was a great honor to serve the country in my previous capacity as an executive in the public sector and now I feel I can continue to serve in a private sector executive capacity in my new role at MicroTech, helping to develop and define new technology to aide our government," Dr. West commented.