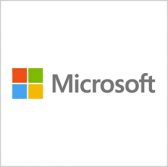 Brad Smith, president and chief legal officer of Microsoft, recently said that the government must regulate the use of facial recognition technology in light of its potential for abuse.
Authorities must "pursue thoughtful government regulation" of facial recognition technology to mitigate the risk of its being used in such a way that would adversely impact civil rights like privacy or free speech, Smith opined in a column published Friday.
Smith said that Congress, in particular, should lead such regulatory efforts because "this is a national issue that requires national leadership by our elected representatives."
Smith proposed that lawmakers convene a bipartisan expert commission, which would offer advice and recommendations, helping legislators arrive at informed public policy.
Meanwhile, Smith insisted that technology companies must address a critical deficiency in facial recognition: its higher identification accuracy when used on men with lighter complexions.
Smith remarked that the industry must "continue the important work needed to reduce the risk of bias," adding that "[no] one benefits from the deployment of immature facial recognition technology that has greater error rates for women and people of color."