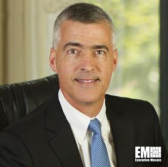 Maximus has landed a potential seven-year, $11.7 million contract from the Wisconsin Department of Health Services to educate eligible Medicaid beneficiaries about health coverage options.
The company said Tuesday it will serve as the state's Medicaid enrollment broker and provide call center services to counsel and help members enroll with health maintenance organizations.
"We look forward to assisting the people of Wisconsin with understanding their health insurance options and choosing the health plan that best meets their needs," said Bruce Caswell, president and CEO of Maximus.
Work under the contract also includes data entry of participants' enrollment choices as well as exemption disenrollment records in the state"™s Medicaid Management Information System.
Maximus added it will track and produce reports on call center statistics for the Wisconsin Department of Health Services.
The contract has four base years and three option years.