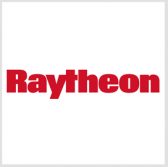 The U.S. Marine Corps sampled a Raytheon-built approach and landing guidance system for the deployment of fighter jets from an amphibious assault ship in the Pacific.
The service branch guided its F-35B Lightning II aircraft onto the USS Wasp through the Joint Precision Approach and Landing System of Raytheon's intelligence, information and services business, the company said Monday.
Capt. Joseph Hornbuckle III, program manager at the Naval Air Traffic Management Systems Program Office of the U.S. Navy's Naval Sea Systems Command, said JPALS will provide safety to help aircrews complete their missions.
The F-35B flights involved operations in surface status levels of up to Sea State 5 and during all weather conditions.
Matt Gilligan, vice president of navigation, weather and services at Raytheon, said the F-35 is just one of the aircraft that can be deployed via the JPALS system, noting, "There are many fixed and rotary wing aircraft around the world and across the services that deploy to harsh, low-visibility environments where JPALS would be extremely valuable."
JPALS features global positioning system receivers and a tamper-free datalink. Onshore, it is equally effective as it is designed for either airdrop or ground vehicle delivery.
Raytheon plans to commence production of the guidance system by 2019.