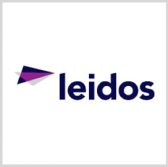 Leidos has received a potential five-year, $27 million contract to help the U.S. Army  dispose of munitions and hazardous, toxic and radioactive waste materials.
The Army Corps of Engineers received 14 bids for the firm-fixed-price contract and will determine funds and work locations for each individual order under the project slated for completion by July 10, 2023, the Defense Department said Thursday.
In March, Leidos received a $112 million follow-on contract to continue providing mission logistics support to the U.S. Army Central"™s 1st Theater Sustainment Command in Kuwait.
The company also won a spot on a potential $200 million contract in February to provide technical assistance to the service branch's geospatial programs.