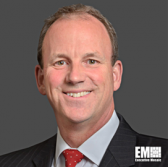 Leidos has landed the ninth spot on Healthcare Informatics magazine's list of the top 100 U.S. companies that have recorded the highest sales from healthcare information technology products and services in the previous year.
The company said Monday it has ranked among the top 10 vendors on the annual Healthcare Informatics 100 list for the second consecutive year.
Healthcare Informatics collaborated with Porter Research and ST Advisors to validate the revenue of each vendor.
Jon Scholl, president of Leidos' health group, said the company's team of clinical, operational and technology professionals work with customers to help them update health IT systems.
The Reston, Va.-based firm currently supports technology programs at the departments of Defense, Veterans Affairs, and Health and Human Services.