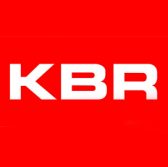 KBR's government services business has received a 50-month, $41.7 million task order to help the U.S. Air Force Institute of Technology Graduate School of Engineering and Management deliver continuing education and research.
KBRwyle said Thursday it will analyze, study, advise and construct materials on military and commercial research and development.
Services will aim to progress scientific and technical information needed to help the institute address U.S. military technical challenges.
The U.S. Air Force awarded the order under the Defense Department's Defense Systems Technical Area Task contract vehicle.
Work will take place at Wright Patterson Air Force Base in Ohio and other sites across the globe.