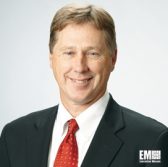 AECOM has secured one of six contracts worth up to $970 million in total to help the Defense Threat Reduction Agency manage a partnership effort to reduce potential risks from weapons of mass destruction and related technology.
John Vollmer, president of AECOM'S management services group and a three-time Wash100 recipient, said in a statement released Wednesday the award will extend the company's more than 20 years of work supporting the DTRA's Cooperative Threat Reduction program.
The engineering firm noted its offerings to the program include training, architecture, engineering, facilities maintenance and program, sustainment and acquisition management support services.
AECOM's URS Federal Services subsidiary will perform contract work at various locations worldwide.
DTRA also selected Black and Veatch, Jacobs Engineering Group's CH2M subsidiary, PAE, Parsons and Raytheon to support the agency's CTR efforts