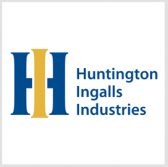 Huntington Ingalls Industries has cut the first 100 tons of steel for the 13th San Antonio-class amphibious transport dock as part of the ship's fabrication start.
LPD 29 or the Richard M. McCool, Jr. entered fabrication on July 30 in Pascagoula, Miss., under a design and construction contract awarded to the company on April 21, Naval Sea Systems Command said Monday.
The San Antonio-class LPDs was built to transport combat and support expeditionary troops for the U.S. Marine Corps. The ship will follow the 11 San Antonio class units that have already entered delivery.
The Richard M. McCool, Jr. takes its name from a Medal of Honor recipient.