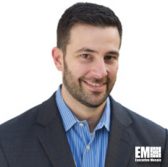 The Defense Department's Joint Improvised Threat Defeat Organization has collaborated with Hortonworks to implement an enterprise information technology platform equipped with the Hadoop data management software and other open-source tools, Federal News Radio reported Friday.
The report noted the use of such open-source tools has helped JIDO to focus more on the deployment of mission capabilities to warfighters than the infrastructure.
Shaun Bierweiler, vice president of U.S. public sector at Hortonworks, said JIDO no longer has to solely perform project maintenance and sustainment as a result of the adoption of open-source technologies.
"Having a consistent platform from which you are able to access your data is essential, and having something that is secure and able to be consistent is huge as you are building your data driven applications and data driven systems," Bierweiler added.