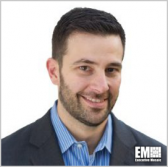 Hortonworks and PSSC Labs have teamed up to develop a high-performance computing system for use in conjunction with Hortonworks Cybersecurity Platform.
PSSC"™s CyberRax Cybersecurity Appliance is a turnkey platform that works to deliver cyber data with alert summaries, real-time processing and high-speed ingestion capabilities to users and supports 240 processor cores and 150 terabytes of data, the company said Thursday.
HCP is designed to help users view cyber threat data and address security vulnerabilities through the use of analytical models, user interfaces and specific data.
"Agencies today are facing sophisticated cyber threats from across the globe and are constantly looking for ways to get ahead of bad actors," said Shaun Bierweiler, vice president of U.S. public sector at Hortonworks.
Bierweiler added that CyberRax would help public sector agencies advance cyber hygiene and facilitate the decision-making process.