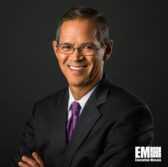 Cal Shintani, chief growth officer at HighPoint Global, said a section within the Office of Management and Budget's Circular A-11 provides a roadmap that federal agencies can use to deliver tailored customer experiences and services that surpass that of private sector institutions.
Shintani wrote in an article that agencies should conduct journey mapping activities to develop trusted and lasting relationships with citizens.
"Journey mapping involves capturing the actions, thoughts, feelings and emotions of customers at each point of interaction," he noted.
"This allows agencies to put themselves in their citizens"™ shoes so that they can tailor their service approach and offerings to the specific needs of those citizens," he added.
He cited the "measurement levels" in the circular"™s Section 280 guidance that agencies can adopt to evaluate the citizen journey and those include efforts to assess a customer"™s perspective based on a single engagement, transactions under a multi-stage process and a lifetime of interactions with an agency.
Shintani also tackled how the OMB guidance helps agencies build up organizational accountability and perform self-assessments through the creation of customer experience action plans and submission of data dashboards.