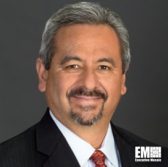 General Dynamics' mission systems business and Telesat have signed a memorandum of understanding to jointly develop user terminals designed to operate with the latter company's low-Earth orbit satellites.
Canada-based Telesat said Tuesday its LEO constellation will initially consist of 120 satellites and be designed to provide fiber-like broadband connectivity for government and commercial customers worldwide.
"Our customers increasingly require global communications networks that deliver high levels of resiliency, scalability, security and speed," said Manny Mora, vice president and general manager of General Dynamics Mission Systems.
Mora added the partnership aims to offer customers new communications platforms that they can use for decades.
GDMS will build upon its previous experience in the design, development and operation of satellite ground systems for multiple government clients through the MoU.
Global Eagle Entertainment, OmniAccess and Optus Satellite will support over-the-air tests of Telesat's Phase 1 LEO satellite.