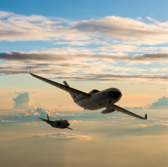 General Atomics' aeronautical systems business has finished performance tests on an arresting hook designed for an unmanned aerial refueling aircraft offering to the U.S. Navy.
The company said Monday General Atomics Aeronautical Systems Inc. developed and tested the Hold Down Damper technology in partnership with GKN Aerospace"™s Fokker business.
The team evaluated the HDD hook's damping, spring rate and pressure control functions, as well as the component's performance at nominal, cold and hot operational temperatures.
Data from the tests validate modeling tools designed to address the Navy's quick reaction capability requirements for the MQ-25 engineering and manufacturing development phase, General Atomics noted.