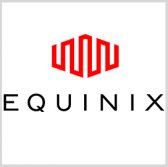 Equinix has wrapped up the integration of Verizon's Terremark Federal Group subsidiary into its government solutions business.
Equinix said Tuesday it expects TFG to broaden its contract vehicles and help build up its capability to bring data center platforms and interconnection services to federal agencies and civilian research and education organizations as they advance their information technology transformation initiatives.
The development also marks the completion of Equinix's purchase of Verizon's 29 data centers and related operations in 2017 through a $3.6 billion cash transaction.
Karl Strohmeyer, president for Americas at Equinix, said the integration seeks to help federal agency clients leverage the company's global platform designed to establish secure connectivity to the government cloud.
Equinix Government Solutions, led by vice president David Peed, will provide TFG access to its International Business Exchange data centers and incorporate 33 TFG employees into its workforce to provide advisory assistance to federal clients in support of IT transformation efforts.
Speaking with ExecutiveBiz Tuesday, Peed commented, "We are very excited to welcome these dedicated individuals to the Equinix Government Solutions team, while the data center assets acquired from VZ give us a unique offering for our federal customers.  We are already seeing positive traction from key customers capitalizing on our understanding of their missions with the combined assets that Equinix has accumulated over the past 20 years."
Equinix allows federal and strategic partners to use government cloud services from Amazon Web Services, Microsoft, SAP, IBM, Oracle and Google through its IBX data centers that comply with government standards such as Federal Information Security Management Act High and National Institute of Standards and Technology 800/53.