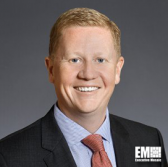 Hitachi Vantara"™s federal business and ViON have introduced an online platform that works to help users compare, manage and purchase a range of artificial intelligence, infrastructure and analytics tools and services to support government information technology modernization efforts.
David Turner, president and CEO of Hitachi Vantara Federal, said in a statement published Wednesday the ViON-powered Hitachi Vantara Federal Marketplace seeks to provide customers and partners access to a full spectrum of as-a-service platforms and capabilities.
The online portal leverages ViON"™s marketplace system and works to help clients perform research on a range of Hitachi Vantara Federal"™s offerings designed to address challenges related to cloud, big data analytics, internet of things, data center management, converged systems, storage and data protection.
The platform is built to provide intelligent data to agencies to facilitate the decision-making process in terms of IT procurements and offer users key performance indicator-related dashboards and access to IT Infrastructure Library framework for delivery support.