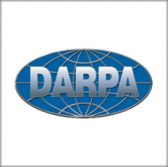 The Defense Advanced Research Projects Agency has issued a request for information on quantum computing capabilities that can address hard science and technology challenges.
A FedBizOpps notice posted on July 10 says the agency"™s Defense Sciences Office aims to determine the limits of quantum computing and its ability to refine artificial intelligence, machine learning and distributed sensing approaches.
DARPA noted in its RFI that it is interested in confirming the potential of quantum computing in boosting optimization subroutines to streamline the development process of machine or deep learning systems.
The agency also seeks to combine quantum sensors with quantum computing resources and analyze quantum-inspired algorithms that can be applied to classical computers.
Responses to the RFI will be accepted until Aug. 10.
The feedback will be used to identify participants and speakers for a potential workshop.