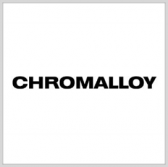 The U.S. Navy's Naval Surface Warfare Center, Philadelphia Division, has selected Chromalloy to refresh components of propulsion gas turbines in surface combatant ships.
Chromalloy will refurbish LM2500 hot-section kits that the Naval Air Systems Command intends to use for the modernization of the marine gas turbines, the Naval Sea Systems Command said Thursday.
The contract allows the service branch to provide refurbished high pressure turbine components to government and commercial repair vendors in efforts to produce overhaul kits for two LM2500 configurations.
Arleigh Burke-class destroyers and Independence-variant Littoral Combat Ships employ single shank turbines while cruiser ships use the paired blade turbines.
"Based upon our pricing calculator for this contract, $27 million could produce 100 SST hot section kits and 50 PBT hot section kits," said Matthew Driscoll, NSWCPD's lead LM2500 mechanical engineer.
"That's a conservative projected cost savings to the taxpayers of $103 million over 5 years as compared to the new part cost," Driscoll added.