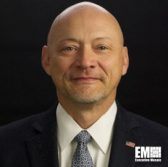 David Young, senior vice president of strategic government at CenturyLink, has said government agencies should look at the transition from Networx to the potential 15-year, $50 billion Enterprise Infrastructure Solutions contract vehicle as a lifestyle change, Federal Times reported Tuesday.
"Really what we have to do is get in a new culture, a new rhythm around how we embrace technology, how we use technology, and it"™s not through contract change anymore," Young, a 2018 Wash100 recipient, said Tuesday at a FedInsider event.
"So we"™ve got to break that mold and move more toward understanding technology and how technology is adapting," he added.
CenturyLink is one of the 10 companies that won spots on the EIS contract that the General Services Administration awarded in August 2017 to help agencies purchase information technology and telecommunications services to support their IT modernization programs.