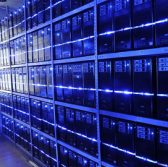 The U.S. Census Bureau is seeking sources on contractor approaches to maintain and support two kinds of software used for processing and reporting survey data.
The bureau requires services to support and provide consultation services on the Generalized Instrument Design System and the Surveyor electronic reporting software, the bureau said in a FedBizOpps notice posted Monday.
The GIDS is geared to design customized survey questionnaires based on metadata content, while the Surveyor provides a platform wherein users can electronically report questionnaire data to the bureau.
Sought services encompass investigation, modification and testing necessary to address problems found in the existing versions of the software.
USCB will decide on a procurement method based on the results of the sourcing.
Responses to the sourcing are due July 17.