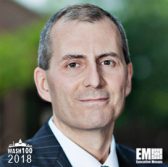 Carahsoft Technology and Feature Labs have partnered to market the latter's products designed to help government customers create and deploy machine learning models to automate the data science process.
Feature Labs said Thursday it developed tools and application programming interfaces for agency data scientists and software engineers to manage data sets and identify key insights.
The software company offers automated and precise feature engineering services to help accelerate predictive modeling workflows.
Craig Abod, president of Carahsoft, and a four-time Wash100 winner, said the partnership will expand the firm's machine learning and artificial intelligence offerings to public sector clients and resellers.
Carahsoft will offer Feature Labs products to government agencies via NASA's Solutions for Enterprise-Wide Procurement contract.
"We look forward to bringing Feature Labs"™ solutions to the federal marketplace through our SEWP contract and expanding their availability to state and local governments in addition to education institutions in the near future," Abod told ExecutiveBiz Friday.
"As the government develops strategies around machine learning and artificial intelligence, we are pleased to partner with a vendor that has the tools to support government"™s immediate and long-term goals," he added.