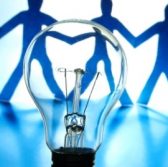 Lockheed Martin, Boeing and other defense contractors have invested in startups with emerging technology platforms through their venture capital arms, The Wall Street Journal reported Thursday.
Lockheed announced plans in June to double its venture capital fund to $200 million by infusing an additional $100 million saved through the tax reform law to target up to eight investments a year that could provide the company a competitive edge in artificial intelligence, cyber, autonomy, analytics, 3D printing and other areas.
Boeing"™s venture capital arm HorizonX has made eight transactions this year and maintains an investment portfolio that includes shares in productivity software developer Upskill and electric aircraft manufacturer Zunum Aero.
"We disrupt ourselves so someone else doesn"™t disrupt us," said Brian Schettler, managing director of Boeing HorizonX.
The report said such venture units invest in companies that focus their research work on autonomous vehicles, AI and other areas that could result in new manufacturing methods that defense firms could apply to transform their design and production processes.