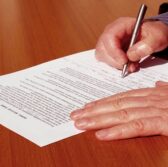 Federal contract obligations reached $512 billion in fiscal 2017, hitting the highest level since agencies spent $522 billion in fiscal 2012, Bloomberg Government reported Thursday.
The 2018 BGOV200 report showed that contract obligations received by the top 200 government contractors in fiscal 2017 accounted for 64 percent, or approximately $327 billion, of the total contract spending recorded in the last fiscal year.
Defense contractors that occupy the top five spots in the BGOV200 rankings are Lockheed Martin, Boeing, General Dynamics, Raytheon and Northrop Grumman.
Companies that improved their rankings include Leidos, Huntington Ingalls Industries, Honeywell International, General Atomics, Centene and Triwest Healthcare Alliance, according to the report.
"Consistent with recent years, most of the market-moving companies in fiscal 2017 relied on spending in certain categories, such as information technology, to improve their positions," said Donald Thomas, vice president and general manager for government contracting at BGOV.
"Fiscal 2017 also marked the emergence of new acquisition methods, such as the use of 'other transaction authority' for research and prototyping," Thomas added.
BGOV said 26 contractors that were not included in last year's list landed spots in the 2018 list and 92 firms improved their BGOV200 rankings between fiscal years 2016 and 2017.