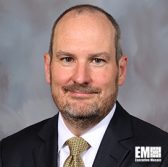 The U.S. Navy has received the 150th identification friend or foe antenna BAE Systems built to help increase situational awareness on naval fleets.
The company said Wednesday sailors use the electronically scanned OE-120 IFF technology in efforts to identify friendly aircraft and vessels, as well as counter sophisticated airborne threats.
Dave Logan, vice president and general manager of C4ISR systems at BAE, said the antenna has helped navies worldwide to protect ships over the past three decades.
OE-120 is currently installed on 150 U.S. and allied ships worldwide, the company noted.
BAE designed its IFF technology to also integrate with autonomous drones and fixed- and rotary-wing aircraft platforms.