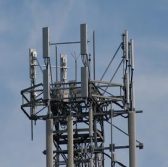 AT&T has deployed the Band 14 spectrum to at least 2,500 sites across the U.S. as part of the build-out phase for a national public safety broadband network intended for first responders.
The company said Friday the spectrum is expected to be fielded to more than 10,000 sites as part of the First Responder Network Authority project and is now in the testing phase in over 40 states including Florida, California, Texas, Oklahoma, North Carolina and Illinois.
Approximately 1,500 public safety-related agencies in 52 states and territories have subscribed to the FirstNet system and some emergency personnel have now access to Band 14-equipped FirstNet Ready devices, Satellite Cell on Light Trucks and other deployable network assets.
"Since getting the green light to deploy Band 14 in March of this year, we've been moving quickly in order to bring first responders the additional coverage and capacity that only their network can provide," said Chris Sambar, senior vice president at AT&T for FirstNet.
The company announced that it plans to set up a new cell site in Bedford County, Pa., to deliver mobile broadband, voice and other communications services to first responders in the area.
"I'm pleased that the FirstNet Authority and AT&T are upholding their promise to fill in rural coverage gaps and give first responders the network resources they need to effectively and efficiently address emergency situations," said Sen. Bob Casey (D-Pa.).
The cell site will be established in Londonberry Township, Pa., and is set to be operational in 2019.