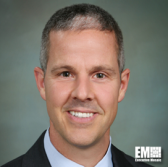 AT&T has partnered with NPPGov to shrink the FirstNet contracting process for public safety entities such as volunteer firefighters, private ambulance companies, hospitals and non-profit organizations.
The Dallas, Texas-based firm said Thursday the partnership involves the Public Procurement Authority signing state contracts to allow NPPGov members to adopt FirstNet in their area without going through the contracting process.
The arrangement also enables existing NPPGov members or any eligible entities to subscribe to FirstNet through the NPPGov contract, which was initially exclusive to government agencies.
"By removing the need to execute an additional contract, the NPPGov process makes it even quicker and easier for first responders to get up and running on their network," said Chris Sambar, AT&T's senior vice president for FirstNet.
The procurement organization will orient members on the long-term benefits of FirstNet before they sign up for the safety communications platform.