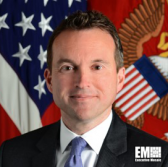 A report by the Aerospace Industry Association showed that U.S. defense and aerospace companies performed well last year, stimulating economic activity and providing employment opportunities.
The sector generated $865 million in sales, 2.4 million jobs and a trade surplus worth $85.9 billion in 2017, AIA said in its report entitled "2018 Facts & Figures: The U.S. Aerospace & Defense Industry," which was released by the trade organization on Wednesday.
Of the industry"™s $865 million in sales, 52 percent came from companies that produce end-use goods or services, while 48 percent came from the supply chain.
Meanwhile, the 2.4 million jobs created by A&D firms accounted for 20 percent of the country"™s manufacturing workforce and resulted in $220 billion in wages and benefits.
Finally, the industry"™s $85.9 billion trade surplus helped cut U.S. trade deficit by 10 percent and allowed the country to remain the world"™s largest exporter of defense and aerospace systems.
Eric Fanning, president and CEO of the Aerospace Industries Association and a 2018 Wash100 recipient, said that he was encouraged by his industry"™s 2017 performance and believed 2018 "is shaping up to be even stronger."