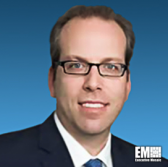 Adam Marks, recently appointed chief strategy officer at Maxar Technologies"™ SSL subsidiary, told Via Satellite in an interview published Monday he believes in-orbit satellite servicing could transform the nature of the space infrastructure.
"In the near-term, servicing provides satellite operators with the flexibility to delay capex decisions and get more life out of existing spacecraft," he said.
"Robotics-enabled servicing also has the potential to address the increasingly critical need for space mission assurance by our government customers."
Marks also cited SSL"™s partnership with NASA to build a capability designed to develop spacecraft on orbit through the use of robotics.
He said he expects opportunities for SSL to leverage automation and artificial intelligence technologies in order to advance the benefits of satellites especially in the field of "automated on-board data processing."
"I also see space-segment automation as increasingly key to reducing overall system costs and enabling real-time improvements to both high-throughput broadband connectivity and remote sensing platforms," he added.