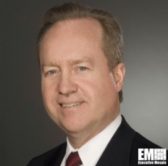 Raytheon CEO Thomas Kennedy told CNBC in an interview posted Wednesday he believes that despite trade disputes, foreign countries will continue to procure defense platforms from the U.S. in order to safeguard their citizens' freedom and protect their sovereignty.
He noted about European countries' efforts to increase their defense spending driven by concerns over Russia and its role in the annexation of Crimea.
"If you go to the Middle East, the big concern there is deterrence against Iran," added Kennedy, a 2018 Wash100 recipient.
He said he thinks the Trump administration's move to impose tariffs on aluminum and steel imports does not have an impact on the company.
"In terms of steel tariffs and aluminum tariffs, most of the steel and aluminum products that we buy are from U.S. companies so we are not impacted by that," he said.
"We do not sell any products to China so we are not impacted by any of these tariff issues."