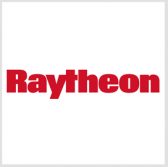 Raytheon plans to invest $100 million to establish a radar production facility at its manufacturing center in Forest, Miss., in efforts to increase its footprint in the region.
The company said Thursday it will use the building to build, test and integrate S-band radars for programs such as the AN/SPY-6 Air and Missile Defense Radar of the U.S. Navy.
"Construction of a new radar production facility is the next step in our decades-long partnership with the state of Mississippi and its highly skilled workforce," said Wes Kremer, president of Raytheon's integrated defense systems business.
The future 50,000-square-foot structure at Raytheon's Consolidated Manufacturing Center, which has Leadership in Energy and Environmental Design certification, will work to generate jobs over a five-year period to help grow the company's product portfolio.
Raytheon's manufacturing campus is geared to deliver airborne radar and electronic warfare products.