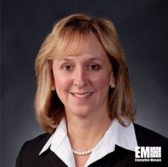 A new Parsons survey has found that 78 percent of industrial control system engineers at U.S. critical infrastructure facilities said they are not "highly" involved in cybersecurity efforts for ICS.
Parsons said Thursday it polled 300 ICS and operational technology engineers in energy, water and other critical infrastructure sectors and found that 66 percent of them said their organizations have begun to incorporate more industrial internet-connected devices into ICS.
The Parsons 2018 Critical Infrastructure Risk Assessment report showed a lack of integration between information technology and OT professionals and revealed models that do not exhibit a converged cybersecurity approach to both IT and OT environments.
"Thousands of networked devices installed in critical infrastructure facilities are improving operating efficiency but increasing cyber risk," said Carey Smith, president of Parsons"™ federal business unit.
"This survey shines a spotlight on the fact that converged OT and IT solutions are lagging behind the converged threat," added Smith, a 2018 Wash100 recipient.