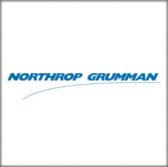 Northrop Grumman has received a one-year, $61.7 million contract to help the U.S. Navy maintain, engineer and operate unmanned aircraft systems designed for maritime use.
The company will aim to ensure the Broad Area Maritime Surveillance – Demonstrator system is ready for intelligence, surveillance and reconnaissance operations, the Defense Department said Friday.
BAMS-D consists of two RQ-4A air vehicles, one mission control system, two launch- and-recovery platforms and one tactical auxiliary ground station.
Seventy percent of contract work will occur in Patuxent River, Maryland, and the remaining 30 percent in forward operating locations outside the continental U.S. as well as in Rancho Bernardo, California.
The Navy will obligate the full contract amount at the time of award from its fiscal 2018 operations and maintenance funds.