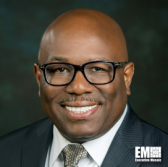 Northrop Grumman has added an operational area to its Moss Point, Miss.-based manufacturing hub for fixed- and rotary-wing autonomous platforms.
The company said Monday the expanded production facility can now accommodate projects on manned aircraft systems and will bring new jobs to the region.
Kevin Mitchell, vice president of global operations at Northrop's aerospace systems sector, said the company saw the number of employees at the site grow by more than 40 percent since 2017 through collaboration with different state and local organizations.
Gov. Phil Bryant and members of Mississippi's federal and state delegations attended a ribbon-cutting ceremony that marked the official launch of a new machine shop section at the Moss Point facility.
Northrop has built autonomous technology at the 101,000-square-foot manufacturing hub since 2006.